28th Annual Queen City Classic Basketball Tournament
March 24-26, 2017


Registrations for the 2017 Queen City Classic tournament – sponsored by Meyer Dana Orthodontics – is now CLOSED. Registrations were to be postmarked no later than March 2, 2017. We anticipate reaching our 160-team limit and cannot include more teams due to limited gym space.
Remember, every team is required to provide one person to keep the timeclock or the scorebook for each game. All teams are guaranteed 3 games.
Questions regarding the tournament can be emailed to Mark Gould, tournament director, at qccdirector@spearfishboosterclub.com.
For the full schedule and up to-the-minute score and bracket updates for the 2017 Queen City Classic, download the Tourney Machine App or visit http://www.tourneymachine.com/R27968.
Spearfish Hotels Sponsoring the Queen City Classic

Please consider using one of these hotels, which are supporting our event: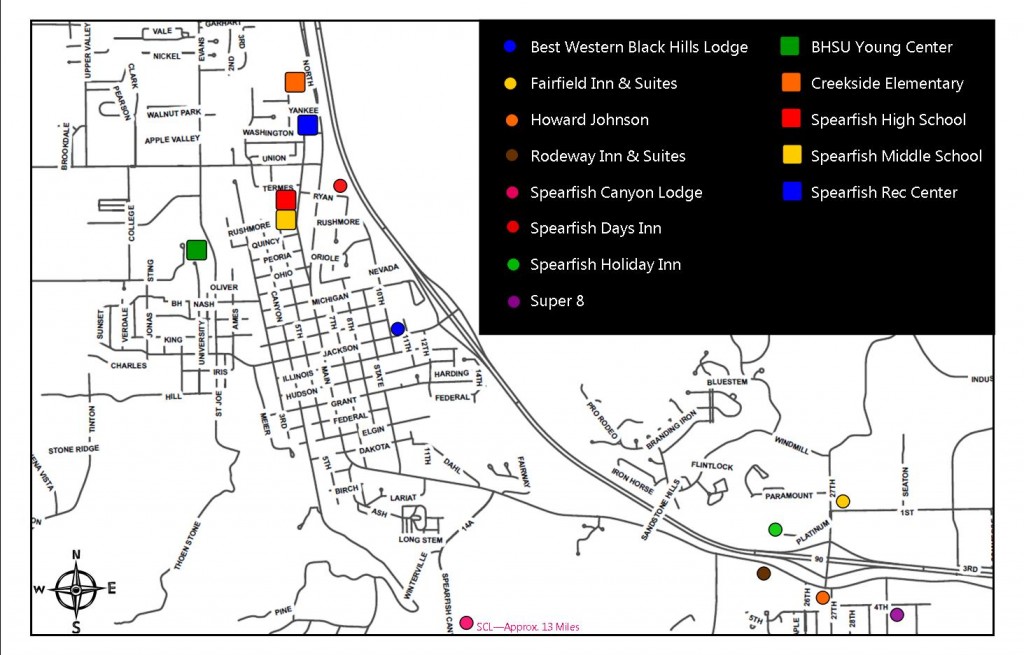 Click here for a larger map of Spearfish to aid your navigation of the weekend.
Admission
Tournament passes for the weekend are $10.00 for adults, $5.00 for school age children. Preschool children are free. This one-time fee covers the entire tournament at all locations. If a team is unable to attend due to inclement weather, you may request to have one-half of your money returned.
Rules
Click here to download a copy of the tournament rules. The rules were updated slightly for 2017.